Restaurants & Bars
Punta Cana Princess - All Suites, Adults Only - All-Inclusive
Princess Hotels and Resort is committed to offering their clients a unique gastronomic experience, surrounded by an unrivaled setting.
The best restaurants and bars will be available even to the most demanding customers.
Punta Cana Princess has got 5 Restaurants and 3 Bars where you can either taste our local specialities or just enjoy an aperitif in our unique facilities.
Buffet Restaurant Casabe
Mare Nostrum
Steak House Río Grande
Italian Il Bacio
Swiss La Petite Fondue
Bars
Buffet Restaurant Casabe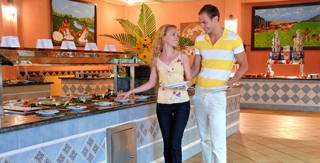 All Inclusive Buffet Restaurant
Type of Cuisine: Internacional Buffet
Reservation: Not required
Non-Smoking
Opening Times: 6:30 pm to 10:00 pm
Dress Code: Casual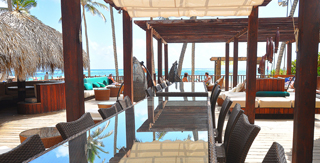 Mare Nostrum
All Inclusive A La Carte Restaurant
Type of Cuisine: Mediterranean
Reservation: Not required
Non-Smoking
Opening Times: 6:30 pm to 9:30 pm
Dress Code: Casual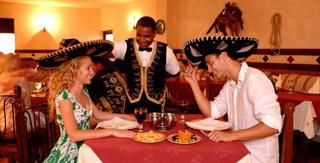 Steak House Río Grande
All Inclusive A La Carte Restaurant
Type of Cuisine: Tex Mex
Reservation: Not required
Non-Smoking
Opening Times: 6:30 pm to 9:30 pm
Dress Code: Casual Elegant (Long pants, sleeved shirts for gentleman)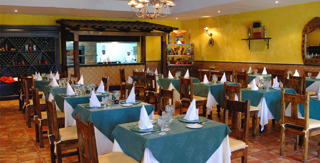 Italian Il Bacio
All Inclusive A La Carte Restaurant
Type of Cuisine: IItalian
Reservation: Not required
Non-Smoking
Opening Times: 6:30 pm to 9:30 pm
Dress Code: Casual Elegant (Long pants, sleeved shirts for gentleman)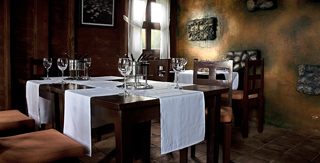 Swiss La Petite Fondue
All Inclusive A La Carte Restaurant
Type of Cusine: Swiss
Reservation: Not required
Non-Smoking
Opening Times: 6:30 pm to 9:30 pm
Dress Code: Casual Elegant (Long pants, sleeved shirts for gentleman)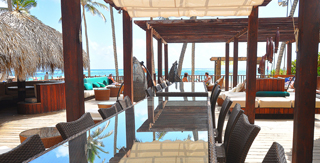 Bars
Oasis Lobby Bar
Splash Poolside Bar
Mare Nostrum Bar